Just like all our ROVs, the SEAMOR Steelhead has been on many adventures across the globe. It has completed countless jobs and received many compliments from our trusted customers.
Reviews from the Hydro-Electric Sector
Our Steelheads are the perfect inspection ROV for underwater infrastructure. In Campbell River, Canada, BC Hydro praises the SEAMOR Steelhead for its stability, reliability, ease of use and high image quality.
The Steelhead ROV is often deployed to conduct trash rack and gate inspections. The ROVs monitor integral machinery that screen the intake water for debris and protect expensive equipment from getting damaged. Another common use is to help hydro engineers carefully monitor silt levels and carry out general safety inspections.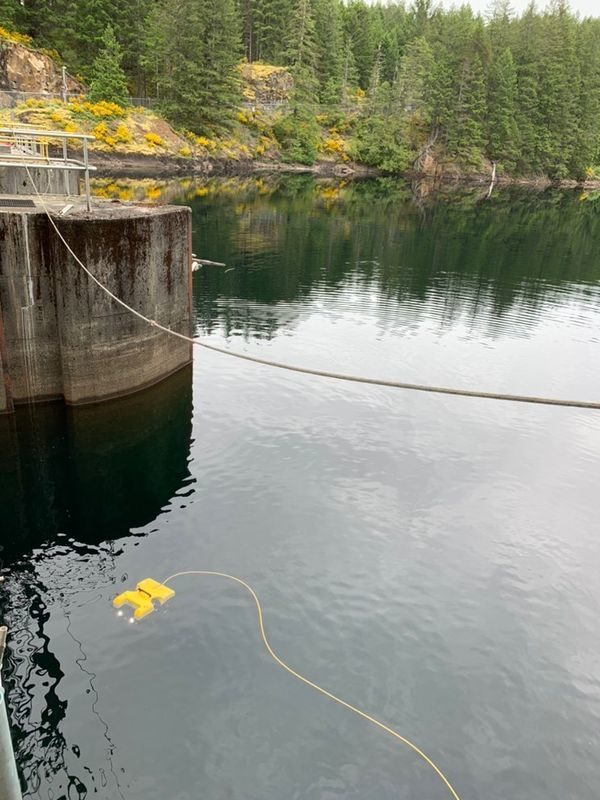 Glenn Industrial Group
Glenn Industrial Group leads the industry in innovative and cost effective solutions and repair of all infrastructures for utility companies worldwide. Markedly, they have successfully completed projects in over 37 countries and their teams continue to set the industry standard. Equally, the SEAMOR Steelhead is a team player here too.
"The SEAMOR Steelhead ROV has performed beyond our expectations. The power and stability of the vehicle allows for a very precise and fluid inspection. …." Read full review here.
SEAMOR Steelhead in Aquaculture
Visual inspections of the aquaculture site nets, including both interior and exterior scans, are a job for our Steelhead. Using SEAMOR Marine's C-Can camera, quality video footage reveals affected areas and pinpoints where in the container deceased fish would need to be removed. Compared to the human diving operations, the Steelhead efficiently conducts the survey without the extensive equipment and additional safety personnel.
Another task in the industry for our ROVs is to place patches on damaged sections of the net. This task requires exceptional maneuverability and stability to overcome the tidal current. Click here for more. And here.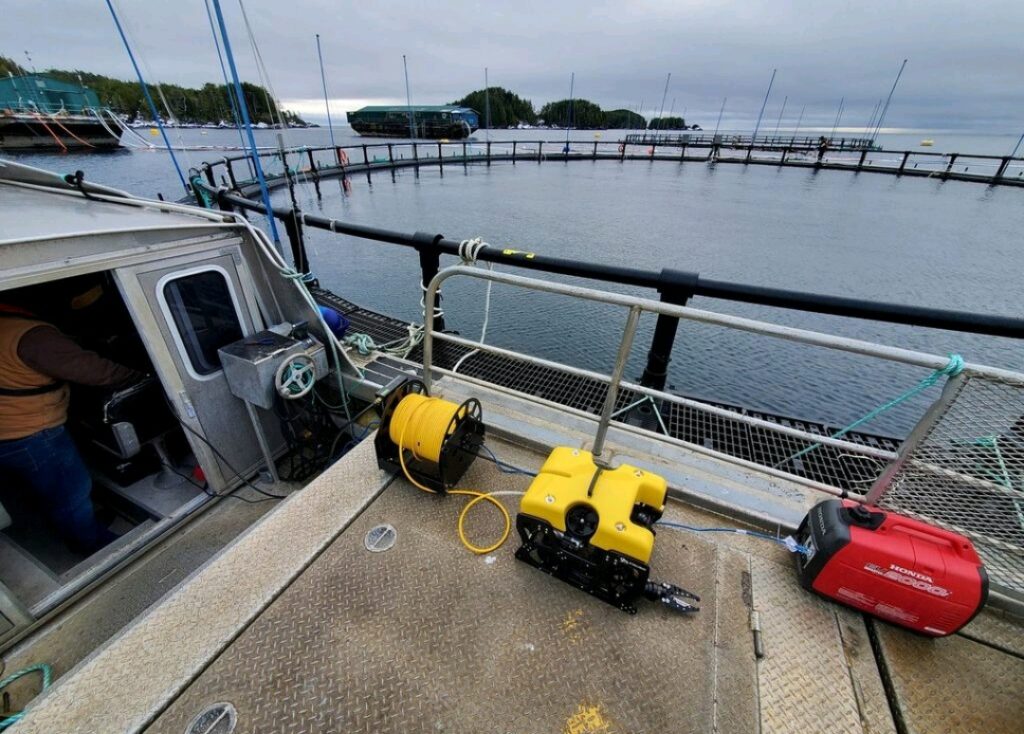 Steelhead Is Not Afraid of the Cold
Do you have jobs in freezing temperatures? The SEAMOR ROVs are there for you. The Steelhead works well in water temperatures that can fall as low as -1° in the winter. To deploy the ROV it is lowered through a hole cut in the ice. The long tether allows the control panel equipment to remain on shore, avoiding the risk of bringing it, or the ROV pilot, onto the ice. For the full story, click here.
Still not convinced that our ROVs are a must-have for your business? Get in touch for a demo and find out for yourself.