COMBING ROV-MOUNTED SONAR AND LiDAR to REVOLUTIONIZE HYDROELECTRIC DAM IMAGING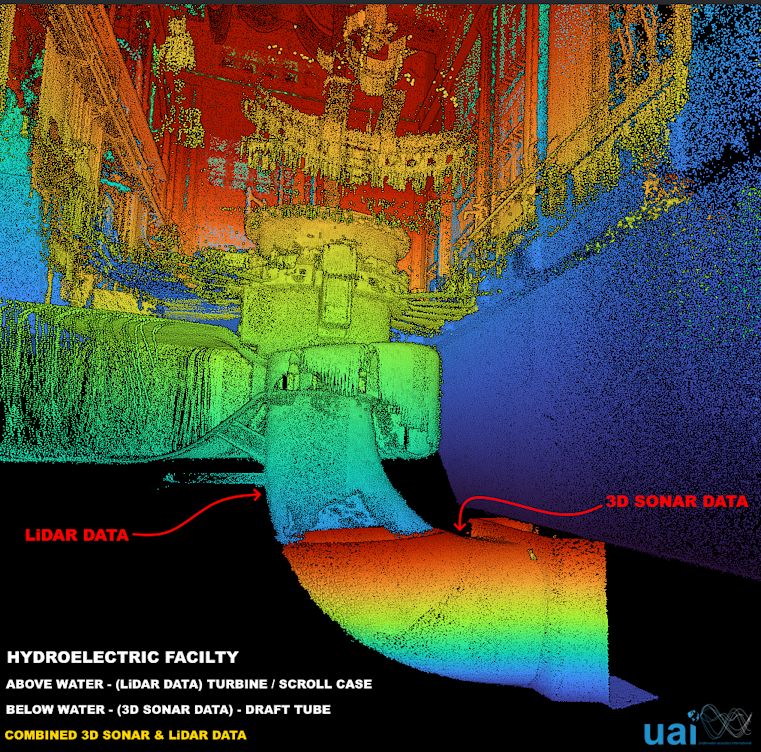 Hydroelectric dams provide one sixth of the world's electricity which represents more than all other renewable sources combined, including nuclear power. In a world moving ever toward a sustainable energy future, it is impossible to ignore the promise and potential of hydroelectric power generation. Situated in strategic locations to maximize captured energy, the efficient management of these operations is a matter of national and international importance
The engineering team at Underwater Acoustics International (UAI) has developed an innovative, non-invasive approach to compiling multiple sources of scanned data to produce stunningly detailed hydroelectric infrastructure inspection reports.
SUPPORTING MOWI CANADA WEST IN THEIR ONSITE MAINTENANCE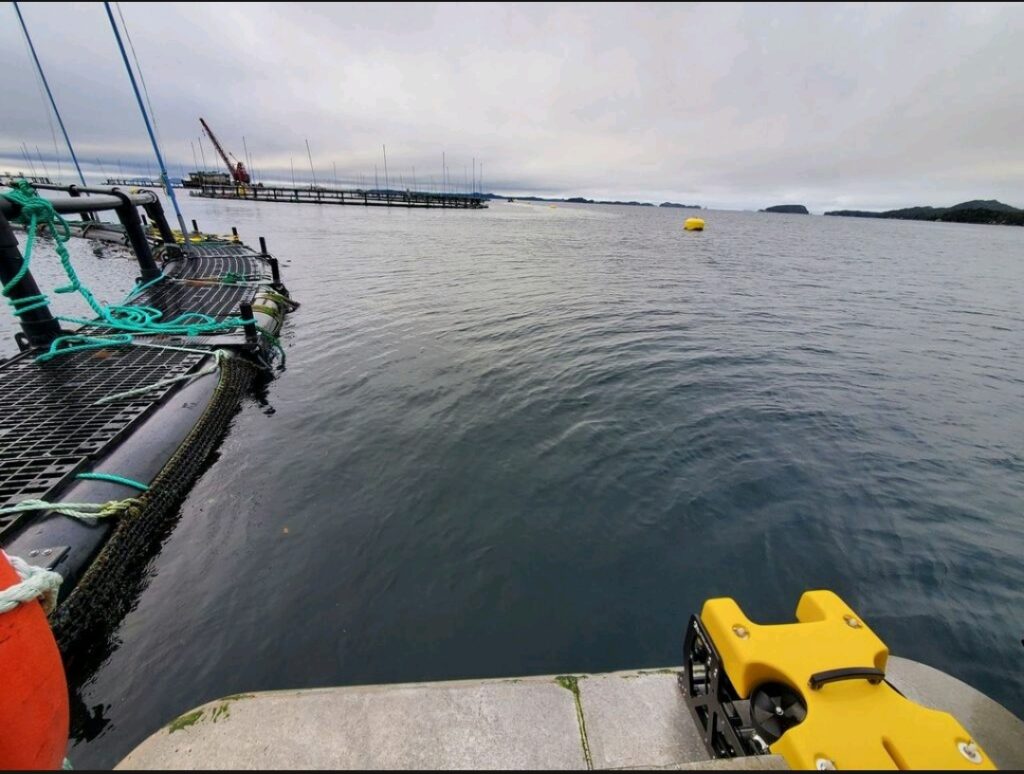 MOWI is one of the largest seafood companies in the world, operating in twenty five countries and internationally fulfilling one fifth of global demand for Atlantic salmon. Their aquaculture operations extend across the globe, including a site near Port Hardy on Vancouver Island, just two hours north of SEAMOR Marine's head office.
MOWI takes pride in the fact that they maintain full internal control of their operation, from genetics to feed, from farming operations to harvesting, all the way down to processing and shipping. In considering ways to improve the logistical efficiency of their on site maintenance, MOWI staff connected with SEAMOR Marine. As a company that also embraces innovation and collaboration, we were thrilled to demonstrate what our remotely operated vehicles (ROVs) could offer their operations team.
SUPPORTING ENVIRONMENTAL SUSTAINABILITY IN AQUACULTURE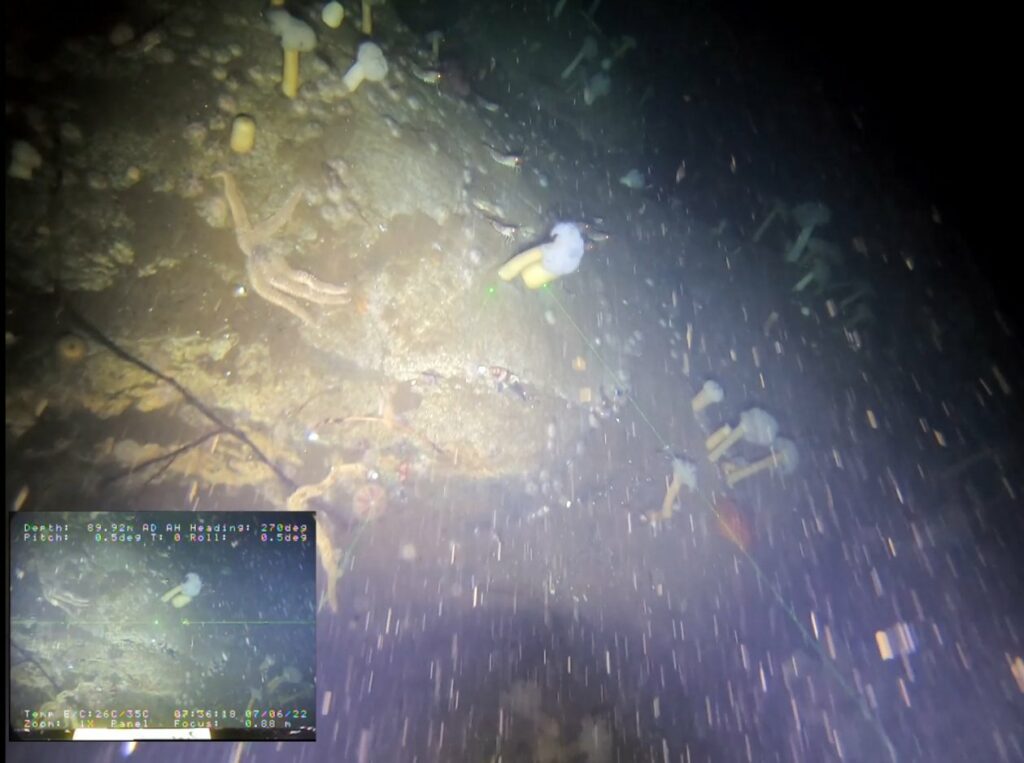 Finfish aquaculture and its impact on the environment has been a seismic issue for BC's marine industry in recent years. Protecting our oceans is both a national and international priority – industry and government now work together to ensure the sustainability of this important sector of BC's recovering economy. The Aquaculture Activities Regulation (AAR) requires BC fish farms to conduct benthic surveys at peak biomass to ensure long term sustainability.
PANAMA HYDRO TUNNEL INSPECTION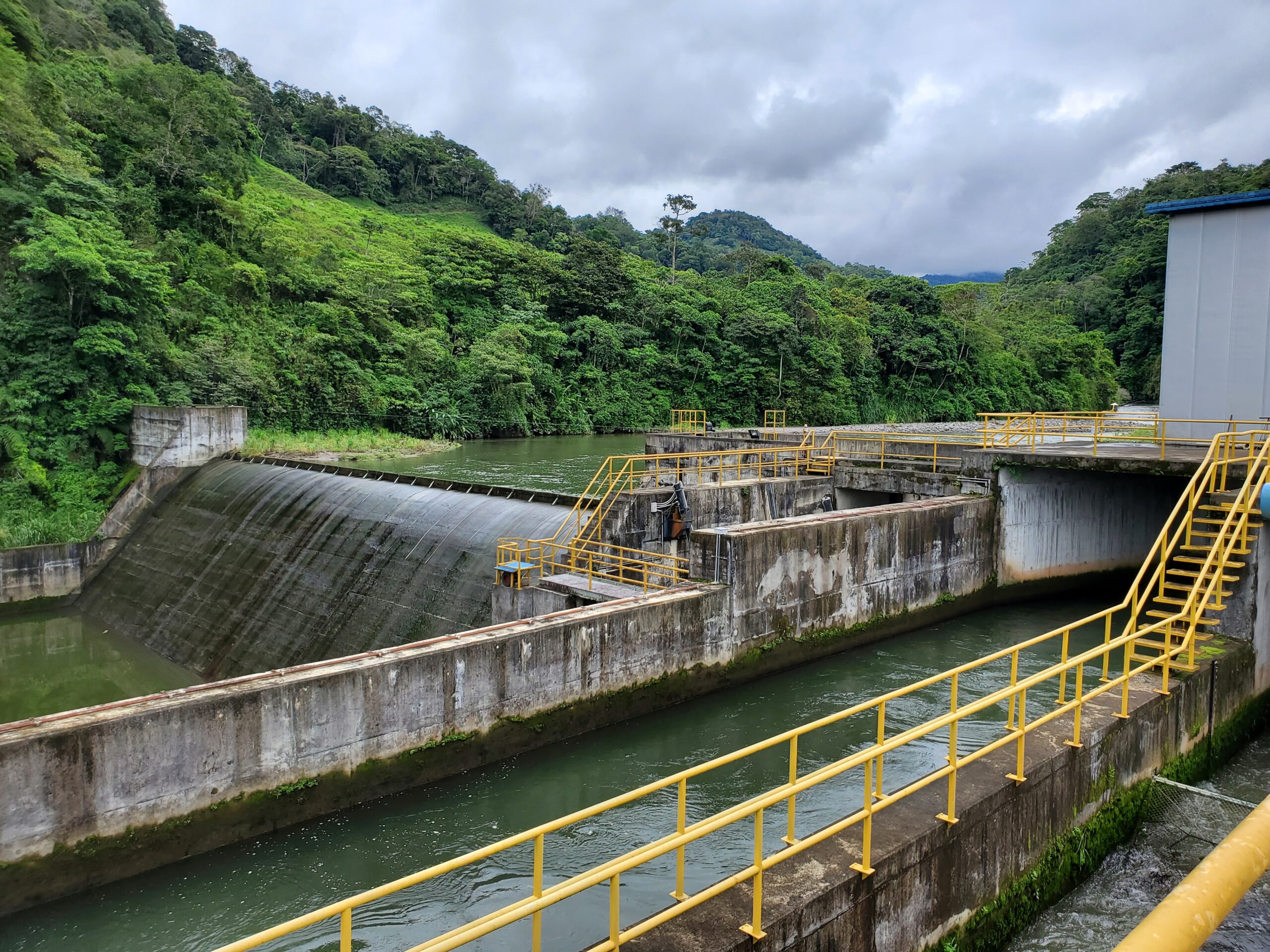 Long-range tunnel inspections by SEAMOR's Chinook ROV improve cost efficiency and minimize environmental impact at hydroelectric power plant in Panama.
SEAMOR ROV AFTER 8 YEARS AT THE BOTTOM OF LAKE MICHIGAN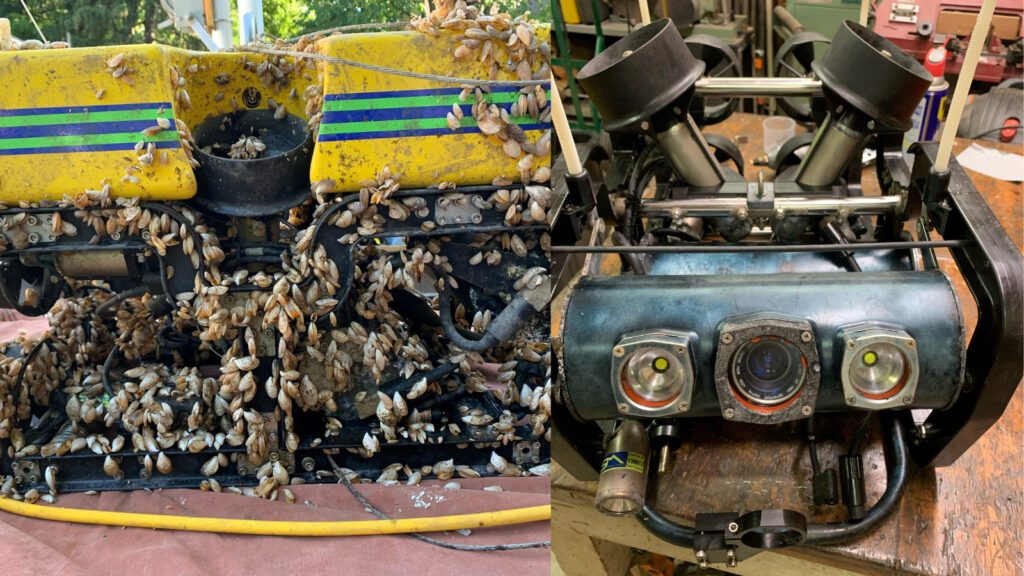 In 2014 a Great Lakes shipwreck hunter was forced to abandon his SEAMOR ROV in Lake Michigan at a depth of 134 meters (440 feet) after it became entangled in the 1929 shipwreck of the Senator, a freighter carrying 268 Nash automobiles from Milwaukee to Detroit. The shipwreck hunter made multiple attempts over the years to recover his ROV and was finally reunited with his SEAMOR Legacy 300T in July 2022. Here's the story:
CONDITION ASSESSMENT INSPECTIONS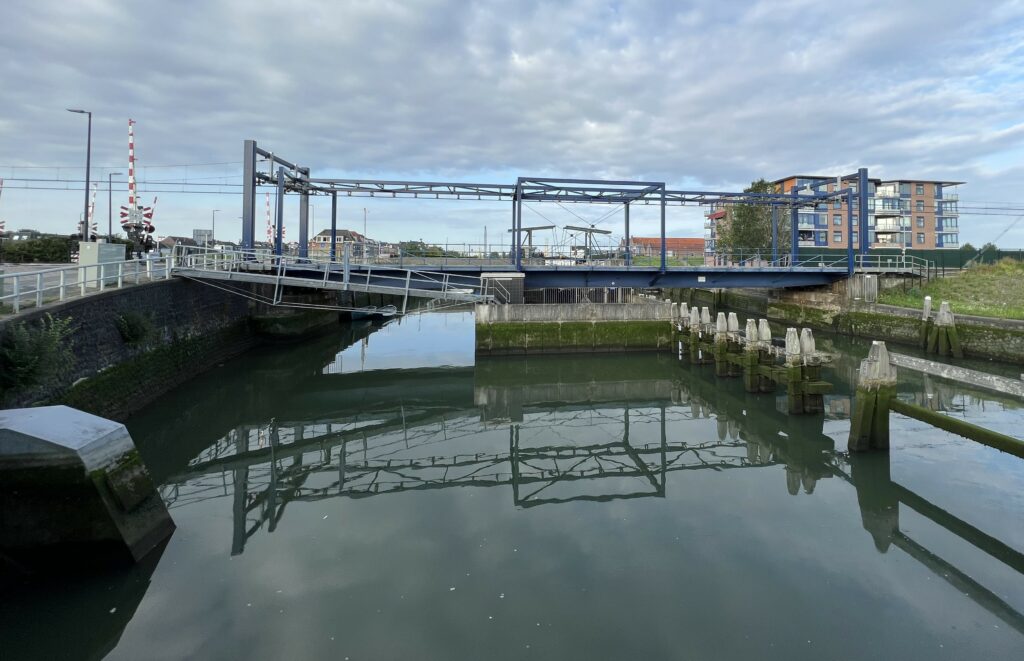 When the metro system in Rotterdam, Netherlands, Hoekse Lijn expanded to take over an existing section of 24 kilometer's railway track between Rotterdam and Hook of Holland, the public transport company (RET) needed to assess the condition of the infrastructure. This particular section of busy track included a bridge over the Port of Maassluis that's underwater portion, hadn't been inspected for more than 130 years.
INFRASTRUCTURE SUPPORT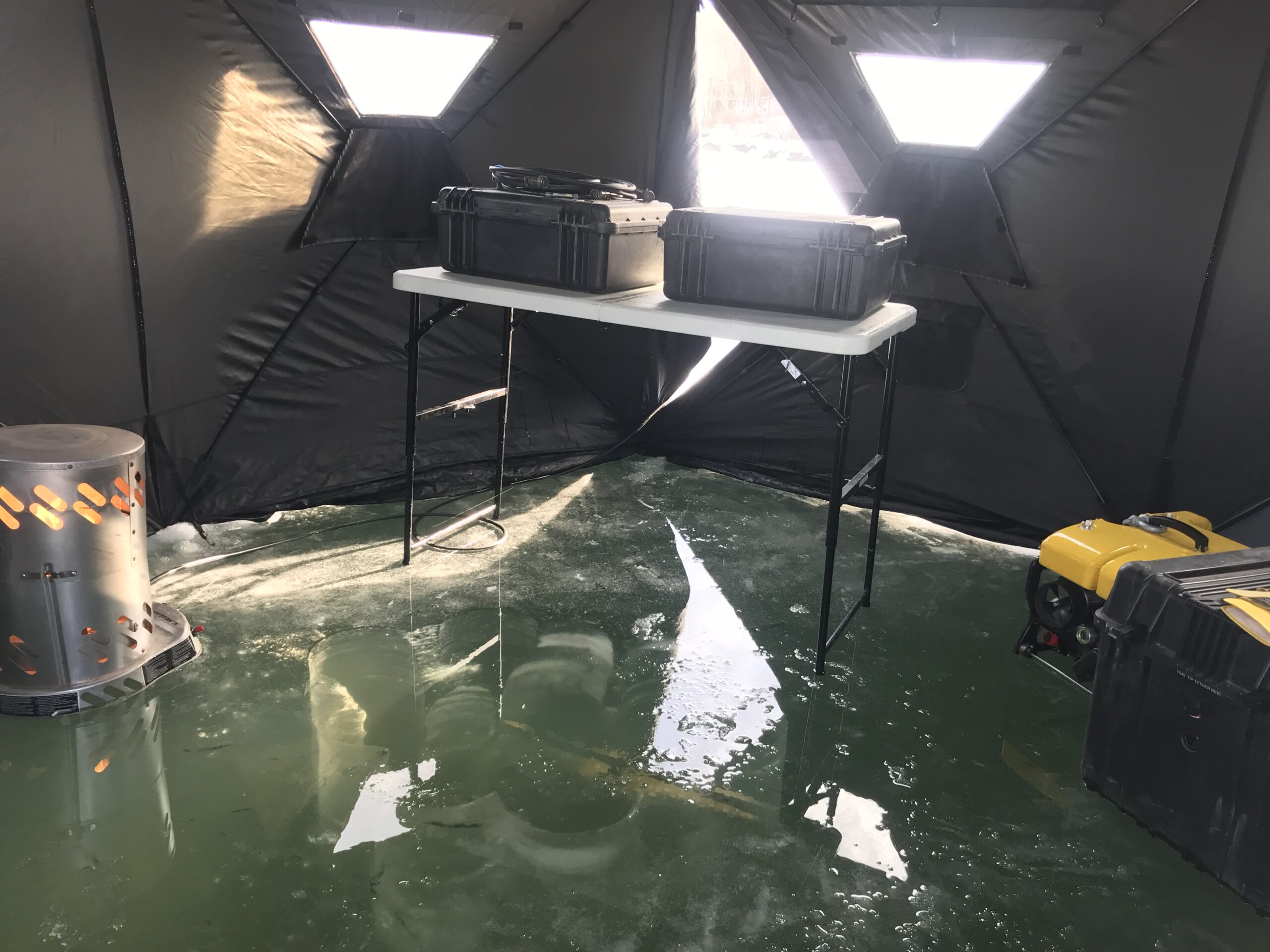 More than 100,000 residents throughout Saskatchewan rely on SaskWater for safe, reliable drinking water and for wastewater treatment. And SaskWater relies on SEAMOR Marine. By deploying the Steelhead inspection-class 1000ft/300m depth-rated ROV with a rear camera, SaskWater can conduct inspections in clear-wells, pump-wells, rivers, and lakes all year round. This gives the SaskWater team an advantage in creating a much more effective inspection scheduling plan.
GHOST GEAR RECOVERY OPERATION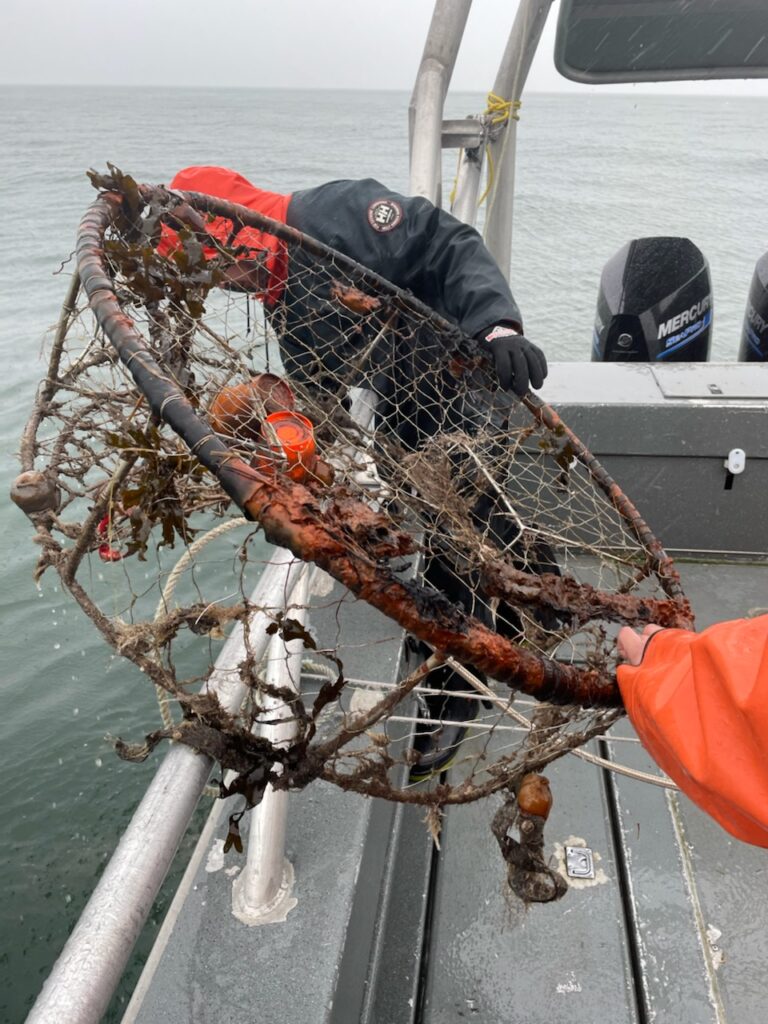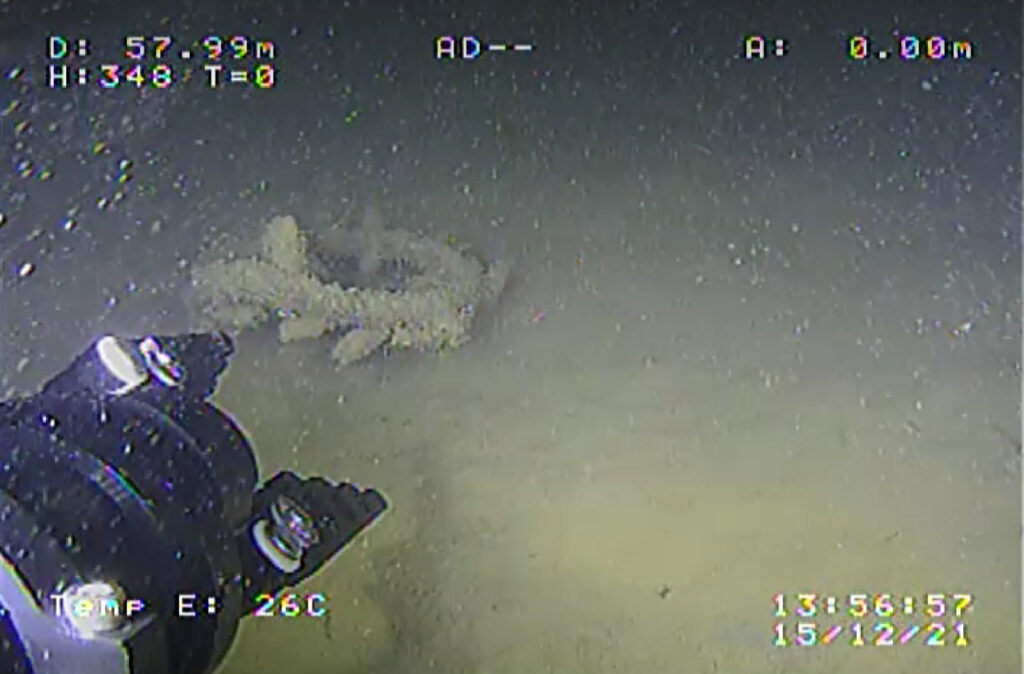 This spring, using the SEAMOR Chinook ROV, Lax Kw'alaams Fishing Enterprises (LKFE) and Shift Environmental Technologies (Shift) retrieved 630 kg of lost and abandoned fishing gear or "ghost gear" from the traditional marine territory of the Lax Kw'alaams First Nation in Prince Rupert, BC, Canada. Ghost gear has the potential to entangle fish, marine mammals, and birds, as well as damage habitats and boats in ecologically sensitive fishing areas. Globally, ghost gear causes severe environmental and economic consequences…..
SEAMOR MARINE'S CUSTOMER SERVICE TEAM GOES ABOVE AND BEYOND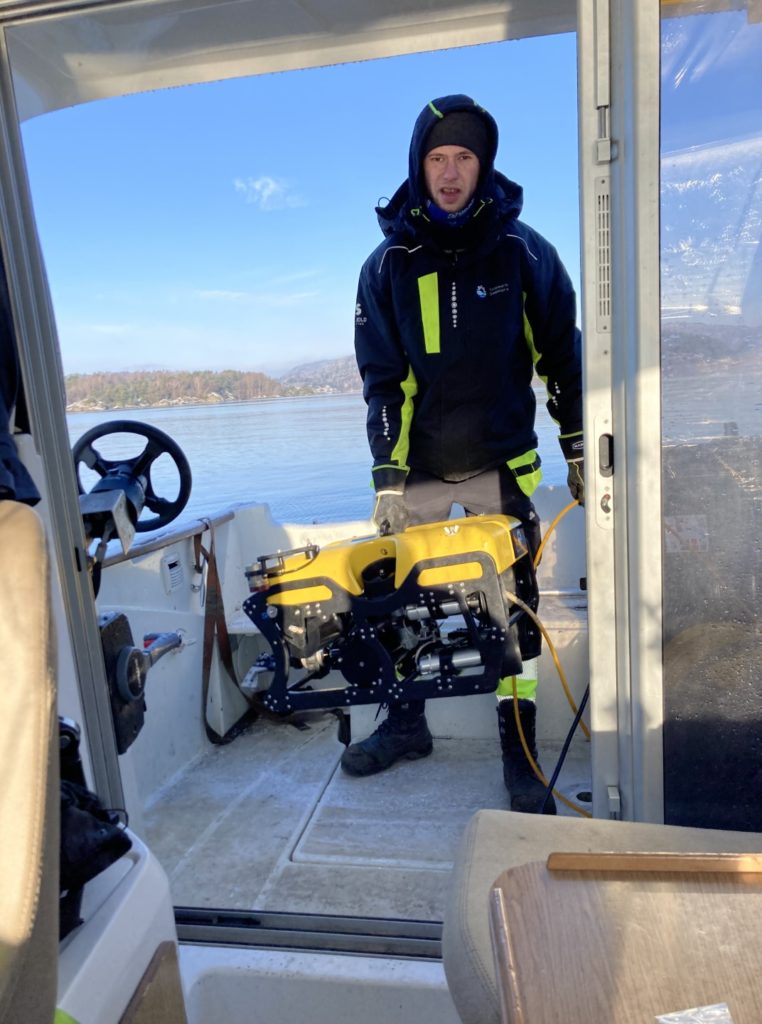 Underwater contractor Telemark SeaWorx in Langesund, Norway, uses a SEAMOR Chinook ROV for several underwater applications including inspections, moving power lines, searches, and seabed mapping. The company contacted SEAMOR's service department directly when issues repeatedly arose with their ROV….
ARCTIC ROV MISSION BREAKS RECORD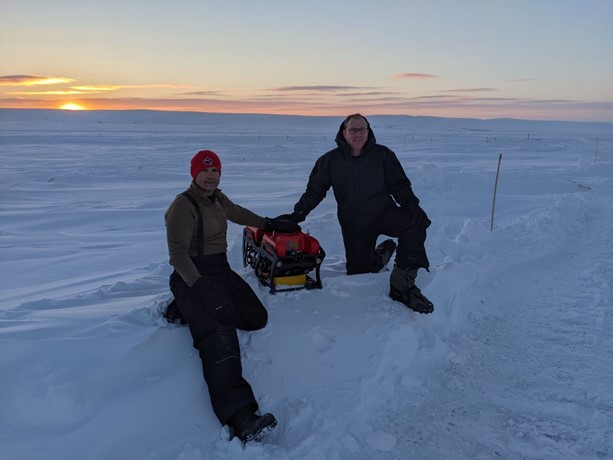 At Bathurst Inlet in Western Nunavut in January 2022, a worker died in an accident while working on the Back River gold mining project. It happened when his bulldozer, which was working on widening a 170km ice road from the port facility to the Goose project site, fell through the ice about 6km outside the port. The area is about 400km from Cambridge Bay. The bulldozer came to rest at a depth of 160m under the ice, a depth completely inaccessible to police dive teams and in extremely challenging Arctic conditions.
Saving Divers' lives.. one ROV at a time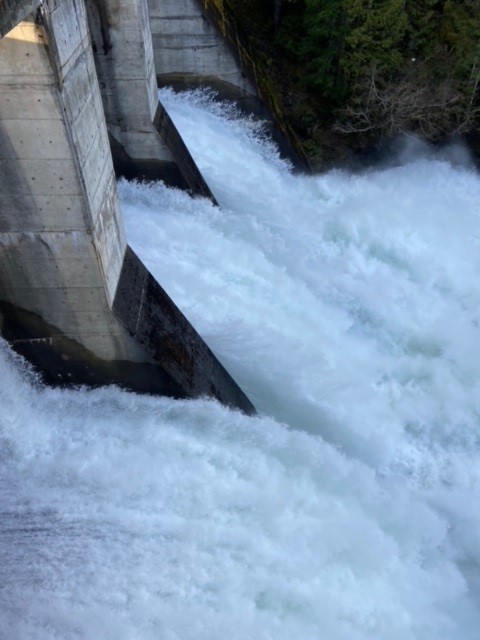 Accidents happen, as we all know. As an ROV manufacturer, when an accident befalls one of our vehicles, our first thought is often – thank goodness there wasn't a diver involved. Indeed, the decision to purchase an ROV is often spurred by a diver injury or fatality. At hydro-electric plants, what appears as calm water at the surface can be a raging and highly localized current below…..
Flight 810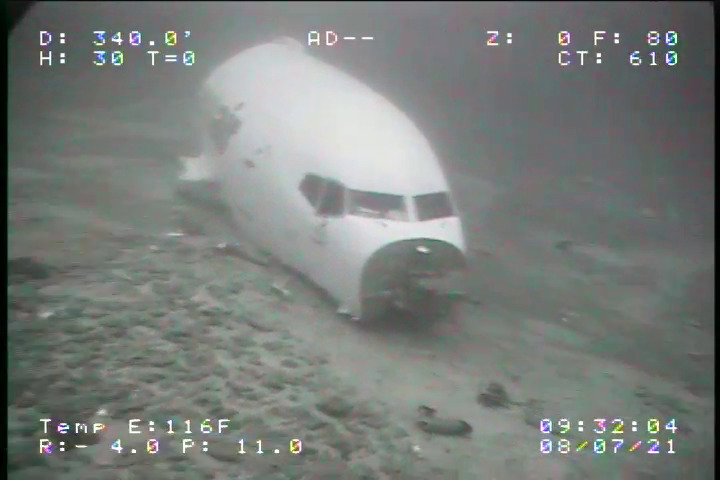 Conditions were unforgiving as the Pacific Ocean rapidly enveloped the debris of a Boeing 737 cargo plane, leaving its two pilots struggling to keep their heads above water. The aircraft, destined for Kahului, Hawaii, went down at around 1:45 am after experiencing critical engine failures a mere 11 minutes after takeoff…
French Polynesia Hospital Centre SWAC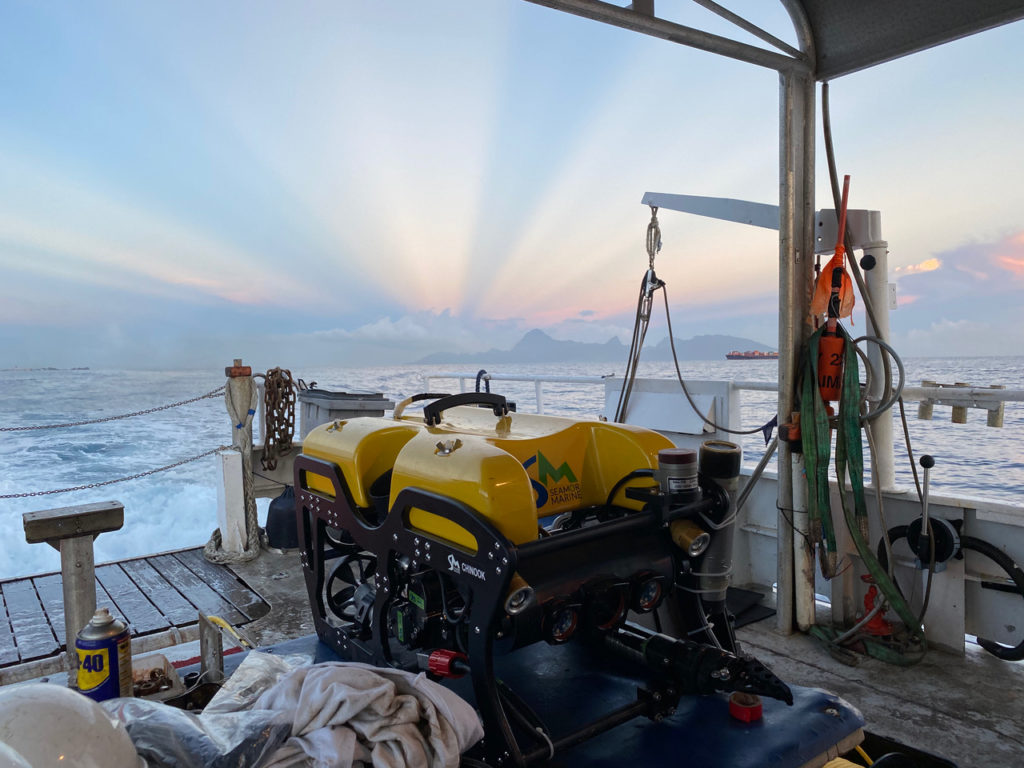 Imagine a world with fewer emissions, where renewable energy reigns supreme. A world where technical innovation doesn't come at the cost of our climate but works to establish an eco-sustainable infrastructure for our future. A world where industry and nature are seamlessly synergized and evolve in unison…
Bay of Fundy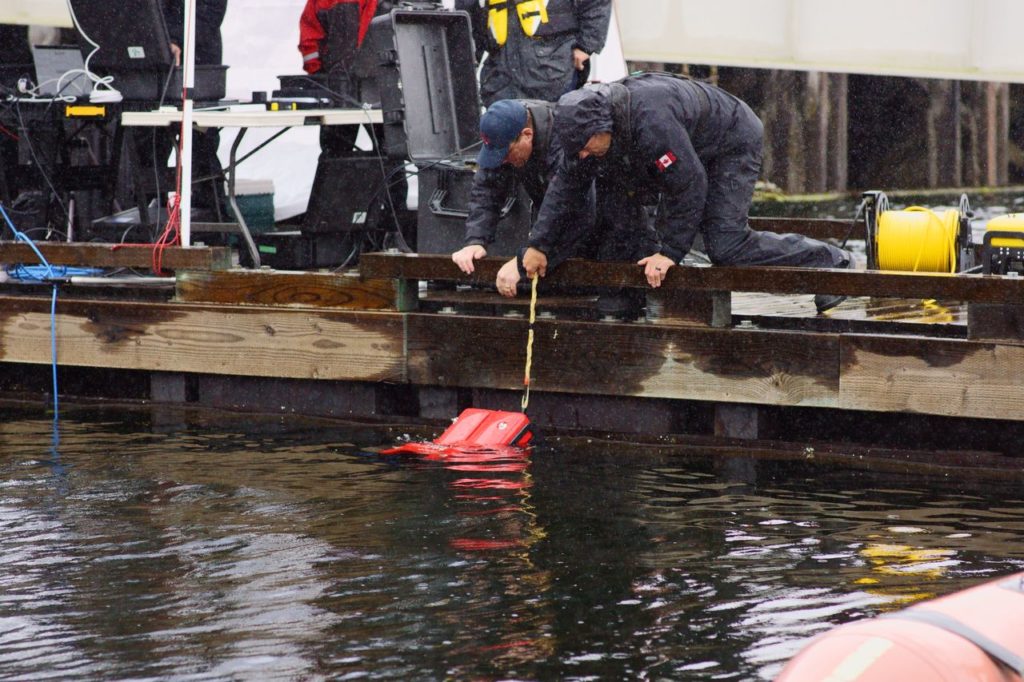 In the summer of 2020, exceptional technical skill met state-of-the-art technology when the RCMP integrated SEAMOR's Chinook ROV into their elite underwater recovery and training practices. "Think of it like the device the explosive disposal unit sends in to investigate a possible bomb," said Sgt. Jay White…