It is a month after World Oceans Day but that does not mean SEAMOR does not continue its contributions to the ocean. Everyone knows that our oceans are overexploited and polluted with plastics and other man-made chemicals and objects. This is where the SEAMOR team is committed to making a difference. Small actions matter, so you, as our customers, community members, and readers, can also help.
An example of a small action: re-usable mugs and plastic bags
Yearly single-use coffee cup waste: 500 billion disposable coffee cups are used globally each year
Yearly single-use plastic bag waste: 500 billion plastic bags are used worldwide annually (= 1 million per minute, with average use of 15 minutes)
Opting for a re-usable cup/mug: estimates vary and depend on how many single-use cups you buy in a year. If you are an avid Tims or Starbucks fan you could save 365 cups per year. What's more, it can take between 20 and 1000 uses for a reusable cup to offset its environmental impact. The impact comes from the soap to wash the cup and the materials to produce it. Get a good-quality mug that lasts and you are well on your way.
Opting for a re-usable shopping bag: a single person could save ~ 22000 bags in their lifetime (1 re-usable bag = ~ 700 plastic bags). Estimates do vary and depend on how many bags you use in a year. It also depends on the quality of your re-usable bag. However, re-usable bags, when used until worn out, have a much, much smaller plastic footprint than the single-use ones in the grocery store.
The key to success is to be true to your re-usable alternatives. As it goes for anything, keep using it until there is no other option to throw it out. This also goes for electronics… do you really need a bi-annual upgrade? A reminder that most of your clothes are made of plastic too! Buy less = save money = less waste.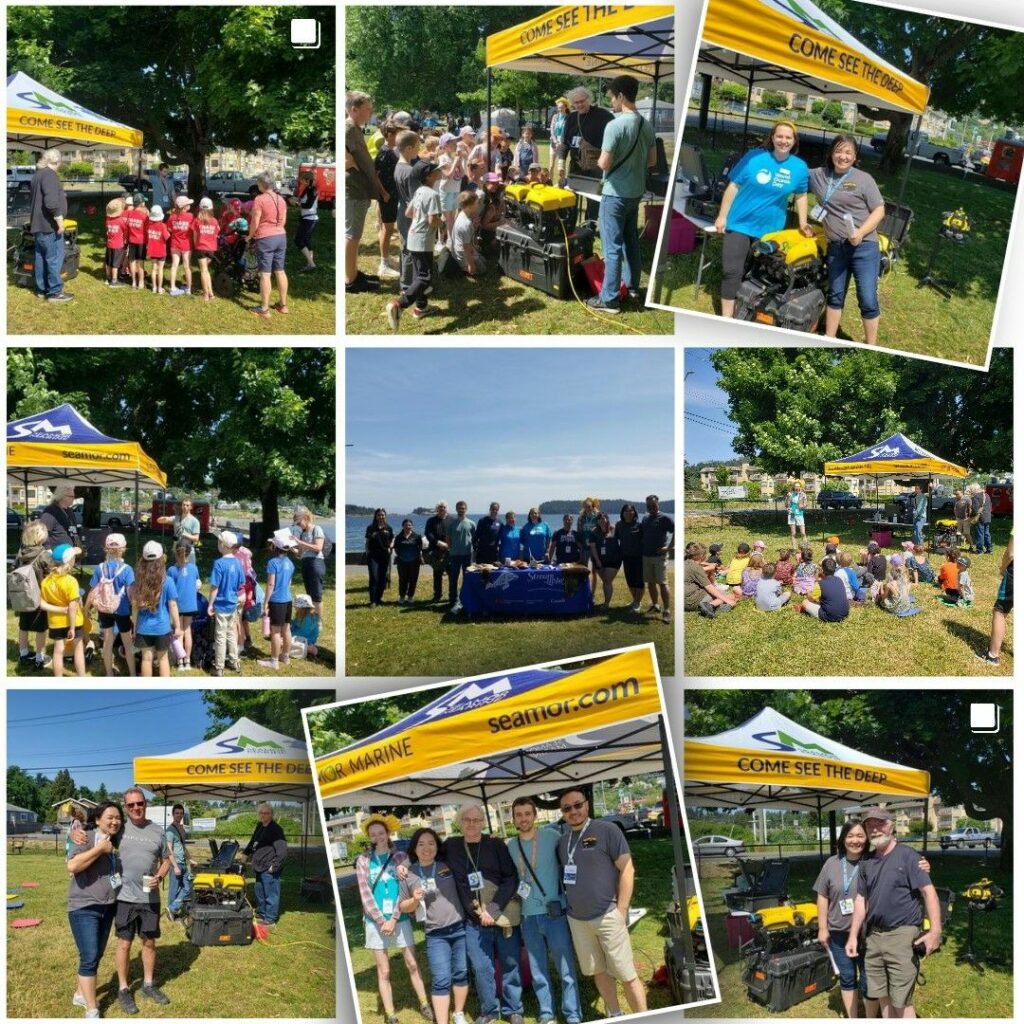 Some actions we take at SEAMOR
The (hyper)modularity of our ROVs was designed with customers' needs in mind. Being able to replace only 1 part at a time, whether it is due to wear and tear or a necessary upgrade, decreases downtime. Additionally, it decreases waste by increasing the life-time of your ROV. And when you do that, you save double money – shorter downtime and less re-investment needed.
Our ROVs have been part of ocean clean-up activities. Here is a story on how SEAMOR participated in ghost-gear recovery along the BC coast.
We participate in community events and fund science programs for kids. In collaboration with other organisations, such as Nanaimo Science, we teach children, and all those interested, about ocean pollution, marine life and the cool things ROVs can do.
Come and talk to us to find out how SEAMOR ROVs can help your business thrive.