PORT MCNEILL, BRITISH COLUMBIA, CANADA, DECEMBER 1, 2022 – Protection of Pacific coast coral and sponges is an important initiative of Canada's Department of Fisheries and Oceans (DFO) – and a SEAMOR Marine is proud to have our ROVs contributing to this work. 
Steve Lacasse is actively involved with this environmental initiative. He's a marine invertebrate biologist and environmental consultant, and owner of BCL Biotechnologies Ltd in Port McNeill. He has been charting glass sea sponge reef habitats for over 10 years, primarily focusing on the Seymour and Bute inlets.
Steve's SEAMOR ROV (purchased in 2013) has located these delicate pieces of ocean art at depths from ten to four hundred feet. These sponges have measured between eight and ten feet in length.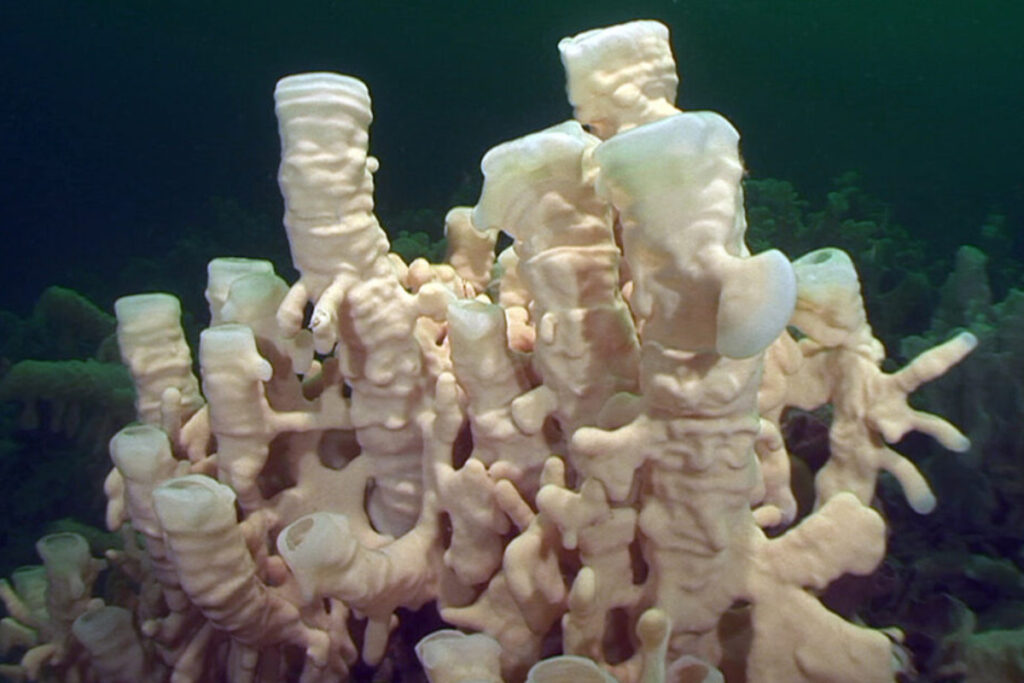 Glass sponges get their name from the glass-like particles, called spicules, that make up their structure. Their reefs play an important role in their ocean environment. They filter bacteria from the water and excrete ammonium which then acts as a fertilizer for the water column. It's estimated that one single sponge can filter up to 9,000 litres of water a day.
These sponges are identified as "a species of concern" for protection, so charting their habitats provides valuable information to support environmental protection efforts. SEAMOR's ROV is a perfect tool to do this, as it quickly locates reefs and provides clear video footage. Steve explained that the "water is typically full of debris, so being able to manually control the camera focus from the top side allows me to navigate more effectively, decreasing any chance of the ROV coming into contact with the sponges." His SEAMOR ROV has been exploring our ocean for nearly 10 years, and still going strong!
DID YOU KNOW?
*Glass sponge reefs were thought to have gone extinct about 40 million years ago, leaving behind giant fossil cliffs that stretch across parts of Spain, France, Germany, and Romania. In 1987, however, a team of Canadian scientists discovered 9,000-year-old living glass sponge reefs on British Columbia's northern coast. To date, these are the only such reefs known to exist.
*NOAA. What is Glass Sea Sponge? National Ocean Service website, https://oceanservice.noaa.gov/facts/glass-sponge.html, 2/26/21