LONDON, UK, MARCH 18, 2022 – What an exciting week it has been at ExCel Conference Centre in downtown London for the subsea tech industry's biggest event: Oceanology International 2022. We're joining 500+ other exhibitors to see the latest innovations and connect with the brilliant minds behind them.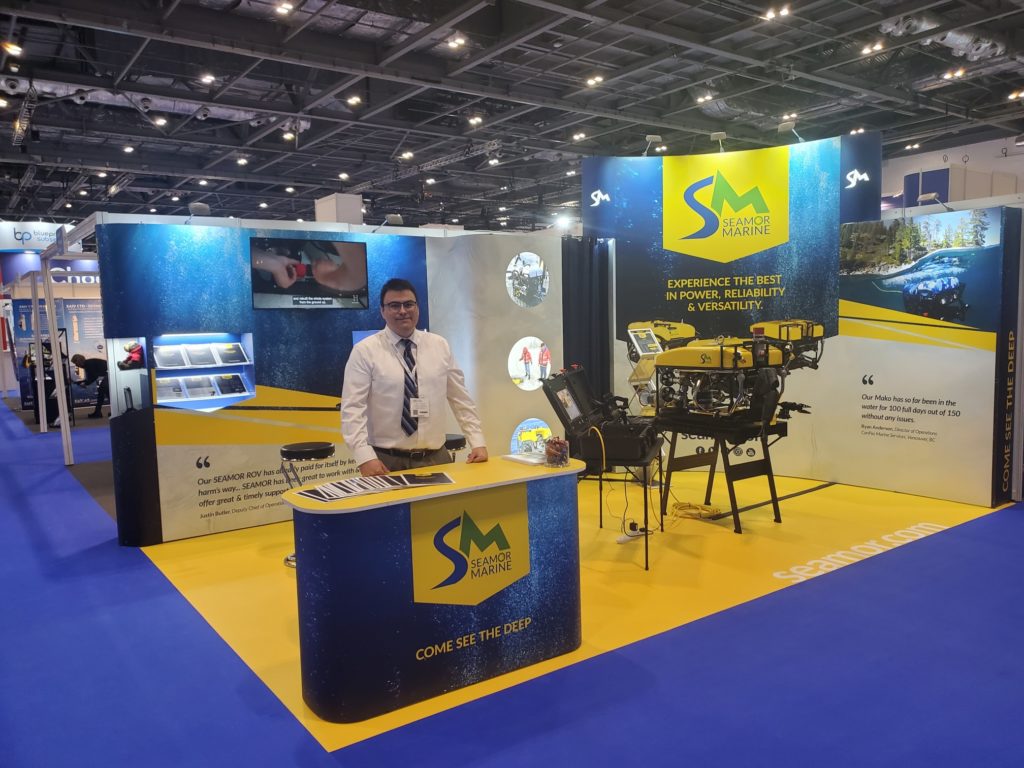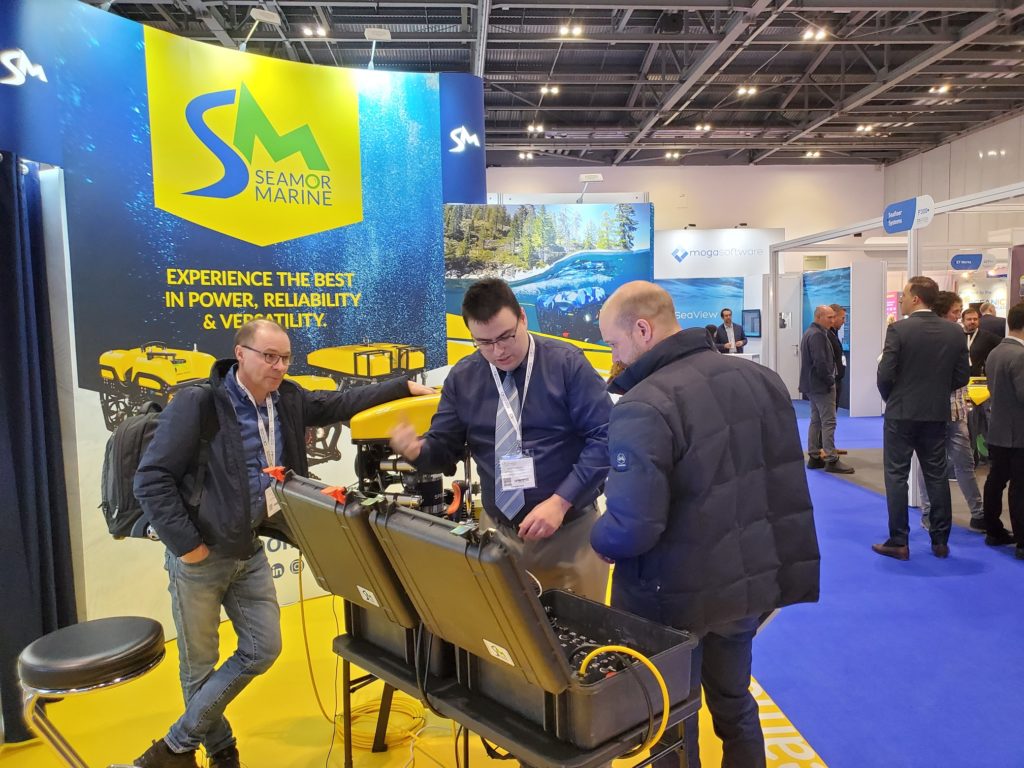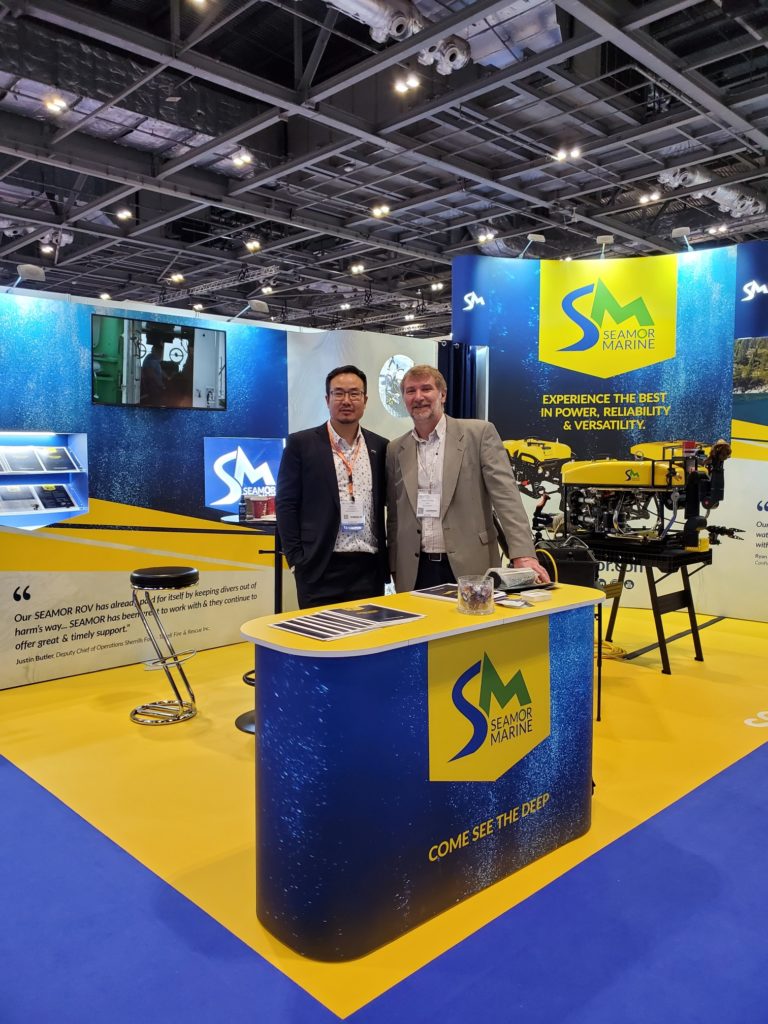 Here's what happened with SEAMOR at the Oceanology show this week:
SEAMOR trade show booth – Conference participants who visit our booth (#P351) are seeing our Mako ROV in action and trying their hand at the remote control panel, operating one of the Mako's modular attachments: Sonardyne's Sprint Nav Mini INS/DVL and the Bravo 7F Arm from BluePrint Labs.
Trade show partner booths – SEAMOR's Chinook ROV is featured at the RS Aqua booth (#G501) and at the BluePrint Subsea booth (#K350).
BC government social dinner – All BC participants and other guests were invited.
Thank you to everyone who stopped by to see us including Mer-Subsea, MacArtney, ROV-Expert, Nautilus Oceanica, Drone Q, Oceaneering, etc.