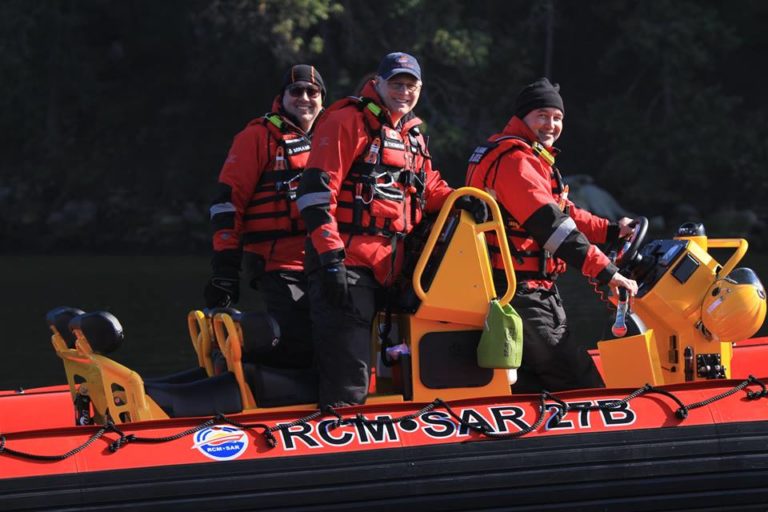 SEAMOR Marine is no stranger to the risks involved in critical search and rescue operations or the brave volunteers who face them. Our rugged ROVs participate in search and rescue efforts worldwide, helping skilled teams' complete complex tasks.
It has always been our pleasure to offer volunteer Search and Rescue teams discounts on our innovative technology as our thank you for their service. In 2016 SEAMOR Marine decided it was time to take our support a step further, making our first monetary contribution to the Royal Canadian Marine Search and Rescue Station 27. It is with gratitude that we make monthly donations to these incredible men and women as they continue their vital work to keep us safe.
The RCM-SAR Station 27 oversees our local waters with courage, responding to emergencies ranging from overturned vessels and diving incidents to medical evacuations and missing persons reports. Their dedicated volunteers are ready to respond 24 hours a day, 365 days a year.
We feel it is our duty to assist those who volunteer not only their time but their safety in their efforts to protect their communities.
To learn more about the Royal Canadian Marine Search and Rescue Station 27 and how you can help, visit their website at RCM-SAR Station 27 – Nanaimo (rcmsar27.ca)