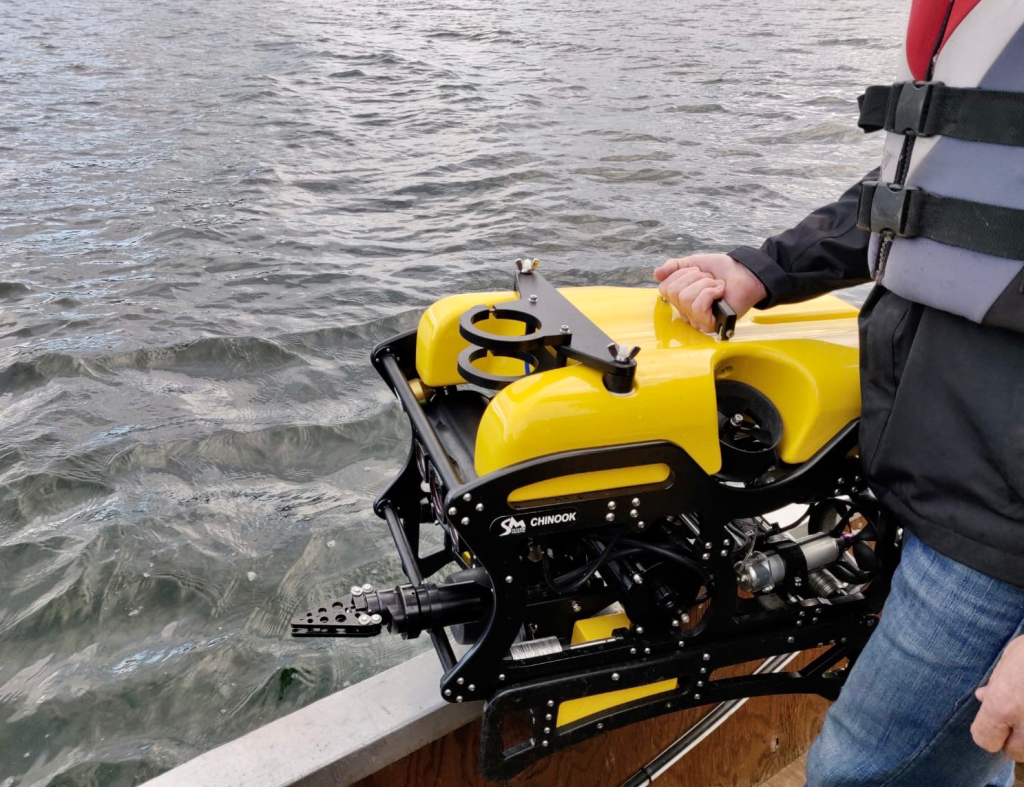 SEAMOR ROV successfully navigates a Canadian reservoir's thick subsea forest to map anchor points and preserve the ecosystem
Situation
Imagine parachuting into a vast, dense forest except that you're piloting an ROV instead and the forest has been underwater for 50+ years. Finding your way and protecting the ecosystem's biodiversity are both critical. That was the situation in the submerged forest of Williston Lake, a reservoir located about halfway between Vancouver and Alaska. In 2022 Hydra Marine Services contracted Deepsix Subsea to conduct an inspection then map anchor points in the forest that was flooded in 1968 when the reservoir was created. The area they needed to survey was too large and deep (107 meters) for a dive team to cover efficiently and safely, so they deployed SEAMOR Marine's inspection class Chinook ROV.
Problem
The extremely dense underwater forest proved difficult to navigate. Deepsix originally purchased a less robust ROV from a competitor, but it got tangled and the team was unable to retrieve it. The Chinook ROV located the original ROV so it could be recovered then began inspecting the area for the best anchor points. Twice the Chinook became tangled in the trees and the pilot was able to skillfully navigate a way out. Another challenge: Visibility was limited to three meters in some areas. Not only was the forest dense, but the water was also dense with particulates.
Solution
The ROV pilot inspected the vast area and filmed potential drop zones. Soon the pilot discovered an old logging road, a wider path and an ideal area where the ROV could fly more easily. The team dropped a 100-meter line marker from the boat to coordinate the GPS and plotted anchor points along these logging road areas. Using these already-cleared areas meant less disruption to the biodiversity of the ecosystem.
Results
"The Chinook ROV performed extremely well, and no special third-party equipment was needed," said Marcus Mayer, director of subsea operations at Deepsix Subsea based in Kelowna, British Columbia, Canada. "The lights on the Chinook have a combined lumen rating of 3,000. But like having your high beams on in a snow storm, this water was dense with particulates. So being able to manually adjust the brightness is a key feature of SEAMOR systems that made our inspection and mapping successful."