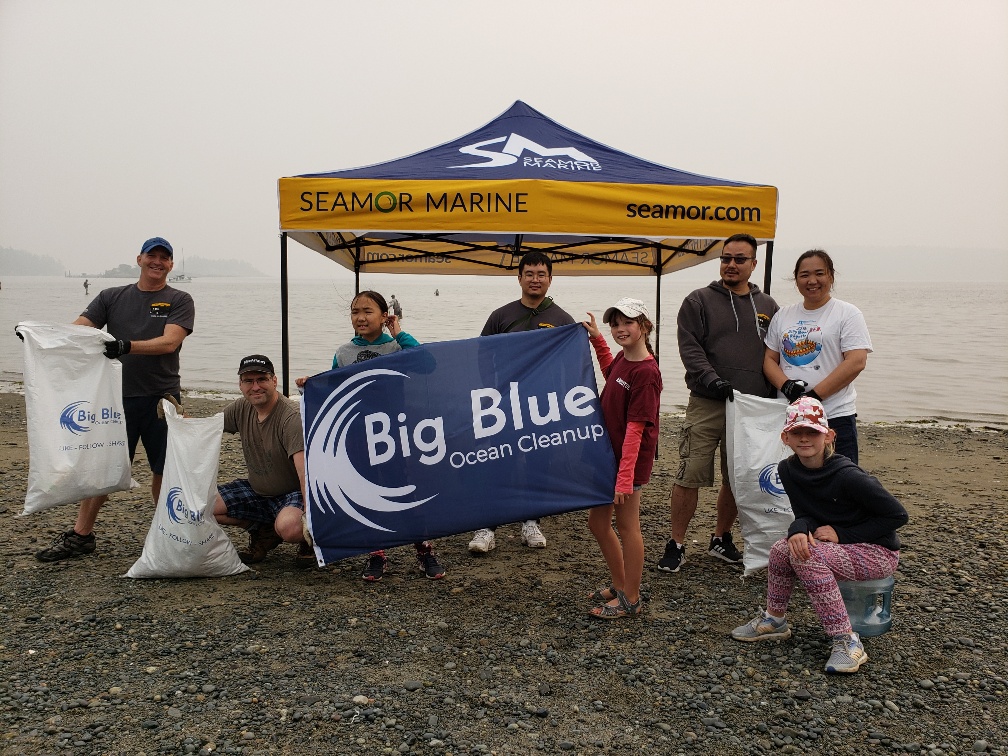 When Big Blue Ocean reached out to SEAMOR Marine in 2019 to join their Ocean Protection Project, we knew we were embarking on a purposeful partnership. Founded in 2018, Big Blue Ocean is a global beach cleanup organization that has made a significant positive environmental impact in a short period of time. Dedicated to driving sustainable change, Big Blue Ocean Cleanup works to prevent the adverse effects of human development and climate change from degrading the health of our oceans.
Unfortunately, due to COVID-19 health and safety restrictions, many group beach cleanup events were forced to be postponed. Determined not to let the global pandemic slow the momentum that organizations like Big Blue Ocean worked so hard to set in motion, SEAMOR decided to initiate a beach cleanup contest that fit within the parameters of our social limitations. By offering an array of participation prizes, we encourage individuals and their households to venture out and clean up our shorelines while respecting the current restrictions. It gives us great pleasure to get our locals involved in keeping our oceans clean while offering a safe outdoor activity amid a lockdown. Now we are back being able to have events and we enjoyed our 2022 SEAMOR crew clean up day and we are looking forward to inviting the public to a larger group event in late spring 2023.
SEAMOR holds a deep respect for our oceans and the diverse marine life that calls them home. Our ROVs are proudly implemented in environmental projects worldwide, while our team works locally, participating in community beach cleanup efforts that work towards building an eco-sustainable future.
To learn more about Big Blue Ocean and how you can help, visit their website at Big Blue Ocean Cleanup | Ocean Cleaning | Ocean Education | Technology Development | Scientific Research